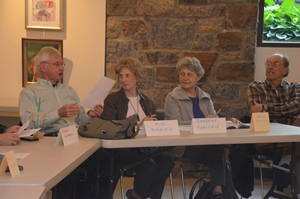 Great Decisions is America's largest discussion program on world affairs. Participants read the materials provided and meet to discuss the most critical global issues facing America today. Meetings are generally once a month through the academic year.
KVL Book Discussion Group has been in continual operation since 1983. The group meets every three weeks (with occasional one-week lapses due to holidays) on Wednesday evenings at 8pm.  Anyone interested is cordially invited to pick up a copy of the upcoming book (lists for future dates and copies of the current book are always available) and join the fun!
World Affairs Book Club uses a current non-fiction book to generate a conversation among the participants. The selection and discussion leader rotate from month to month. The Club meets September through May on the second Wednesday of the month from 10am to noon.
Great Courses films range from arts and music, to war and the founding fathers. The films are screened weekly within a series.
Bridge instruction is provided during select times of the year for varying levels. There is an open level play on Wednesday afternoon at 1pm.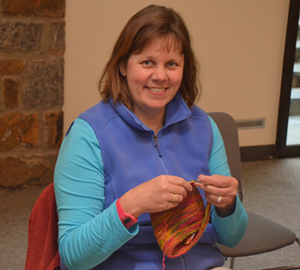 Sit and Knit meets for idea exchange and conversation while knitting. All levels of skill and beginners are welcome.
Chair Yoga enables you to enjoy the benefits of yoga practice using the stability of a chair. All levels and beginners are welcome.
Bedford Volunteer Fair is in September. This provides an opportunity to see where help is needed from the many area organizations that depend on volunteers for their success.
Bedford Audubon features a nature lecture and presentation at their monthly meetings.