The Children's Room in the Katonah Village Library is an oasis for our young patrons and their families. Whether the children are exploring age-appropriate and skill building manipulatives such as blocks or games in our warm and inviting sun-room, or visiting with our 25 year old turtle, Tina, they are happily and actively engaged.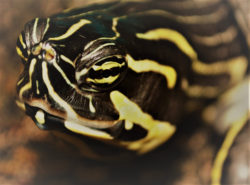 Often when you look in the Children's Room, you will find kids cuddled up on the couch with an adult friend reading, singing the "ABC song" while doing a puzzle, or possibly sitting outside contemplating the ways of the world in the Serenity Garden. Children and their families understand clearly they are welcome here.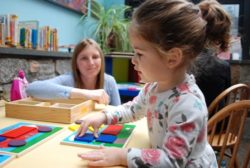 The Children's Room is home to over 28,000 items including; picture books, board books, beginning readers, beginning chapter books, fiction books, non-fiction books, graphic novels, audiobooks on CD, magazines, DVD's, parenting materials, games and more. The Children's Room also provides a public computer with Internet access and an AWE Early Learning computer pre-loaded with educational games.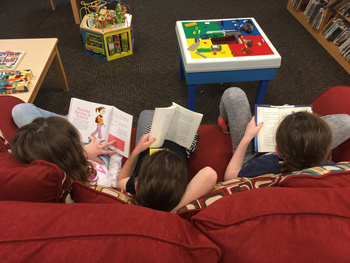 The Children's Room Team is dedicated to providing excellent reference assistance and strong patron services. We will continue to promote programs that capture, expand and nurture the curiosity and interest of all of our young patrons and their families.
Questions about the Children's Room? Email Claudia Uccellani, Children's Librarian: cuccellani@wlsmail.org