At present, the Katonah Village Library runs two adult book groups – the Katonah Village Library Adult Book Discussion Group and the World Affairs Book Club and one multigenerational one – Me + 1 Book Club.
Katonah Village Library's Adult Book Discussion Group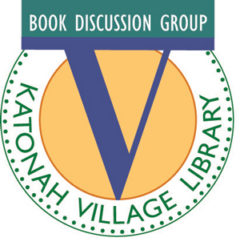 We are celebrating 30+ years of reading and meeting. Virginia Fetscher, Assistant Director, has been leading this successful Book Discussion Group since 1983.
The Library's Adult Book Discussion Group meets every three weeks (with occasional one-week lapses due to holidays). The group meets on Wednesday evenings at 8 PM and talks informally about plot, character, motivation, language, and anything else that comes to mind for about an hour before checking out the author's biographical facts and what critics have had to say about the book under discussion.
Anyone interested is cordially invited to pick up a copy of the upcoming book (lists for future dates and copies of the current book are always available) and join the fun! The books are almost always fiction, with a fair distribution between male and female authors; and a range of publication dates from the nineteenth century up to a few months ago.
2018 book titles are listed below
| | | |
| --- | --- | --- |
| January 10 | Mohsin Hamid | Exit West |
| January 31 | Brit Bennett | The Mothers |
| February 21 | Colum McCann | Let the Great World Spin |
| March 14 | Sue Monk Kidd | Invention of Wings |
| April 4 | Sherman Alexie | Absolutely True |
| April 25 | Vatty Ratner | In the Shadow of the Banyan |
Please view past KVL Book Discussion Titles for previous years' book selections.
World Affairs Book Club
The World Affairs Book Club reads a current non-fiction book to generate a conversation among the participants. The Club meets September through May on the second Wednesday of the month from 10am to noon.
Me + 1 Book Club
The Me + 1 Book Club is a multigenerational book group for children 12+ with an adult (parent, grandparent, aunt/uncle/cousin, guardian, neighbor or family friend).